Placenta Encapsulation Services
Graceful Birth has been supporting families all over Southern Ontario for over 15 years, and has safely encapsulated for over 450 birthing families and growing.  
Frequently Asked Questions:
Q/ How many capsules do I get?
An average size placenta yields approximately 120-140 capsules, but quantity can vary depending on the size of your placenta.
Q/ How long do the capsules last?
On average the capsules last approximately 4-6 weeks,  depending on how often you take them and how many you have.
Q/ How many capsules do I take?
You will receive full instructions and labels with your package that go over how often and how many capsules to take.
Q/ How do I arrange pick up?
We pick up from your home, hospitals, and birth centres in the GTA.  If you live outside the GTA, we provide clear instructions on how to get the placenta to us safely.  Once you register, all clients receive a complete checklist that goes over all the details needed to prepare you for placenta services.
Q/ How can I be assured that my capsules are my own?
From the moment of pick up to delivery, we only work on one placenta at a time.  Your placenta is labelled, and processed on its own.  There is no room for error.  
Q/ How much does it cost?
Our basic package of the service which includes your capsules, pick up and delivery is $299.00 plus HST, additional services and products are available.
Q/ Is my placenta safe for encapsulation?  What about Group B Streptococcus (GBS)?
You are able to encapsulate your placenta, even if you have:
-Meconium staining (baby pooped in the water)
-GBS positive (different than infection)
-Cesarean Birth
-Placenta Previa
-Preterm Birth (in most cases)
None of these interfere with the health of your placenta.  Being GBS+ is not the same as having a GBS infection.  We do not encapsulate if you have a fever in labour or an infection during labour (indicated by a fever).  We steam all placentas to 160 degrees for 30 minutes and dehydrate them at very high heat eliminating any remaining bacteria.  
Q/ Where do you encapsulate?
Encapsulation is done in a dedicated enclosed and well ventilated room, with all dedicated storage and processing equipment.  The room and all equipment is sanitized to meet OSHA (Occupational Safety and Health Administration) Blood Borne Pathogens Standard 29 CFR 1090.1030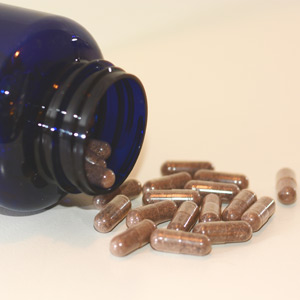 Why trust Graceful Placenta Services?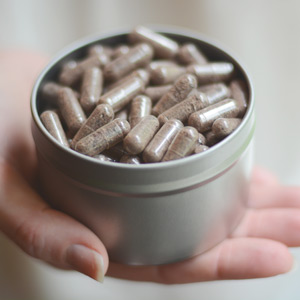 Grace is an APPA Certified Placenta Specialist (APPAC) in the Traditional (TM), Traditional Chinese Medicine (TCM), and Raw Dehydrated methods of placenta encapsulation and Tincture.
We have extensive knowledge and experience having helped hundreds of families through pregnancy, postpartum and breastfeeding.
Certified to meet OSHA Blood Borne Pathogens Standard 29 CFR 1090.1030
Training as a Certified Food Handler (A certification approved by the Ontario Ministry of Health)
We provides safe, discreet placenta encapsulation so you can focus on your newborn
Grace is a placenta encapsulation professional whose focus on cleanliness and safety is the number one priority.
Grace prepares your pills in a dedicated, sanitized facility.
Cleanliness and Safety is our #1 Priority
Traditional Method (TM)
Gently steamed to 160 degrees 
Dehydrated at 145 degrees F for 10-12 hours
Encapsulated
Nothing added, nothing taken away
Most Popular
This methods ensures that bacteria that may have come in contact with the placenta during birth is killed during steaming.
Traditional Chinese Medicine Method (TCM)
Gently steamed like TM with warming and tonifying herbs; lemon, ginger and hot pepper
Dehydrated at 145 degrees for 10-12 hours
Encapsulated
.
Raw Method
Placenta remains raw prior to dehydration
Dehydrated at 160 degrees for a minimum of 12 hours
Encapsulated
Yields the most pills
RAW METHOD:  Although we dehydrate at 160 degrees to ensure a safe product,  client understands that we cannot guarantee that there will be no bacteria present in the final product with the raw method.
Tincture
The same great benefits of your pills, but lasts for years making this the perfect remedy for menstruation, menopause or anytime you are feeling a dip in your mood.
Salve
A nourishing cream that can be used all over your body, on your perineum or cesarean incision (once healing has taken place). This salve includes lavender, vitamin E, Coconut oil and other healing herbs.
Postnatal Bath Herbs
Promotes healing to the perineum after birth and soothes achy muscles.
Ingredients: Himalayan Sea Salt, Epson Salt Comfrey Leaf, Lavender Flowers, Plantain Leaf, Red Raspberry Leaf, Yarrow Flower, Calendula Flowers, Shepherd's Purse, and Uva Ursi Leave
Encapsulation:
TM, TCM, Raw – $299.00 plus HST
Includes Pick up and delivery
$249.00 plus HST if you arrange delivery and pick up.
Additional Items:
Tincture $50.00,  Bath Salts $20.00 plus HST
Cord Keepsake – No Charge
Our Service Areas: Toronto, North York, Etobicoke, Richmond Hill, Vaughn, Markham, Mississauga, Brampton, Caledon, Oakville, Burlington, Milton, Georgetown, Erin, Hamilton, Stoney Creek, Ancaster, Watertown, Dundas, Niagara Falls, and St. Catherines
New Areas Serviced: Pickering, Whitby, Scugog, Uxbridge, Port Perry, Ajax, Oshawa, Courtice, Port Hope, Cobourg, Peterborough, Lindsay, Scarborough, Newmarket, Aurora, and Bradford, Barrie*, Windsor* and surrounding area, London* and surrounding area, Kitchener/Waterloo*, Cambridge*, and Guelph*. If you city/town is not mentioned, please contact us for details.
*Special arrangements required for these out of town cities. Please contact us for more information.