MISSISSAUGA POSTPARTUM DOULA SUPPORT
As postpartum doulas for the Mississauga area, we care equally for the mother and her baby. Whether this is your first or your fourth baby, it is a time of tremendous change. Our professional doulas are educated and skilled on the care and development of infants, as well as maternal recovery. We will provide your family with warm, nurturing, and caring support to help you feel comfortable during what can be an overwhelming, exhausting, and vulnerable time.
Are you looking for a baby nanny?  Why not consider hiring Postpartum doula?
POSTPARTUM DOULAS CAN:
Increase your confidence in caring for your newborn through hands on education
Facilitate parent infant bonding
Provide breastfeeding support in your home and help trouble shoot any breastfeeding concerns
Help prepare infant formula, wash and sterilize bottles. Cup, tube, or bottle feed your baby.
Take care of your baby while you shower, nap or spend quality time with your older children or partner
Bath and change your baby
Take care of older children to help couples spend time with their newborn baby
Provide light housekeeping duties such as washing dishes, washing laundry, sweeping floors, making beds, and cooking nutritious meals
Shop for groceries
Teach parents how to use a breast pump
Provide emotional support and encouragement to help prevent postpartum depression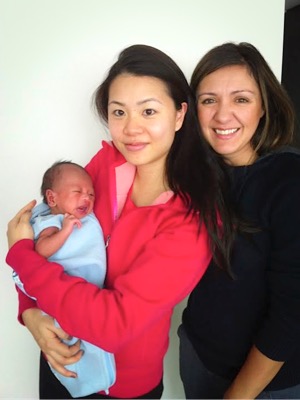 Our doulas desire to see families in the Mississauga and surrounding areas receive exceptional and compassionate care during pregnancy, labour, and the postpartum time.
Need help with breastfeeding? Hire a Doula today.
Our Postpartum doulas are trained and educated in breastfeeding.